In an effort to embrace and welcome members of our Church who have autism, down syndrome, and other intellectual and developmental disabilities, some churches have begun offering sensory friendly Masses. In this course we will explore the logistics of such a ceremony.
What to Consider

This course considers ways that persons with disabilities can be affected by the senses.
It also considers liturgical choices and norms for the reception of the Eucharist.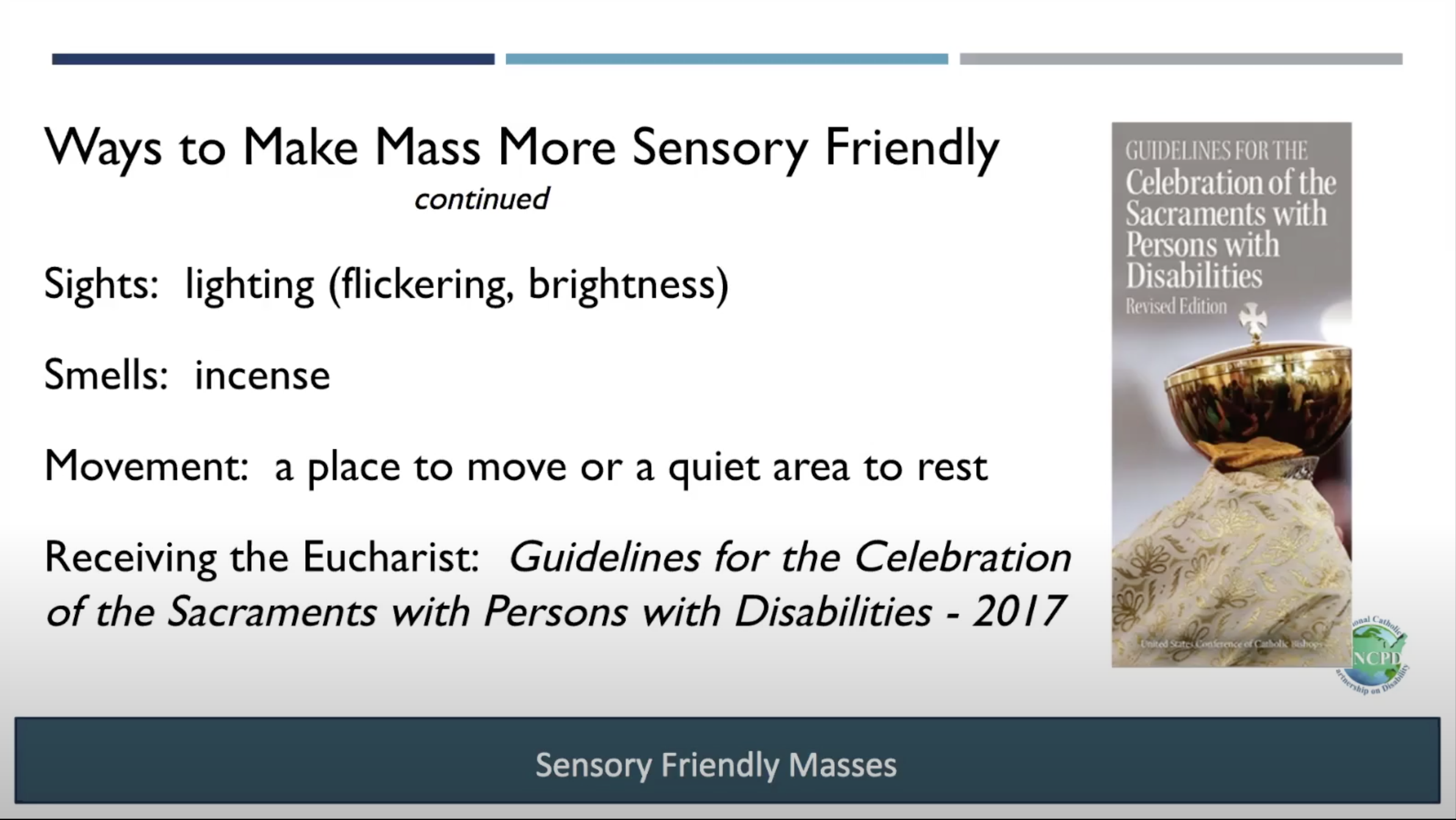 Check your inbox to confirm your subscription